I've made some progress on the Artemisia butterfly.  I took this picture on Jan. 15.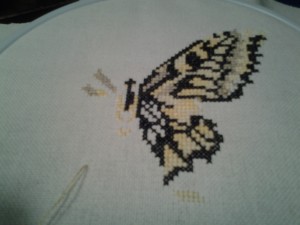 And this picture shows my progress to date.  I would guess that I am about 70% done with this one.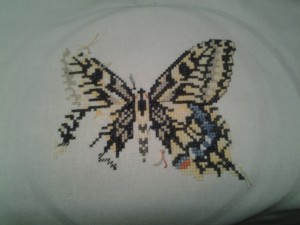 The finished piece will be about 6 inches wide by about 4 inches tall.
There are a total of 14 charts in this series, but I only plan to stitch 8 of them.  Once I finish all 8, I want to frame them individually to hang on a wall.
Hopefully, I can finish this one soon so I can start another project.  My next start will be Loose Feathers by Blackbird Designs and I am super excited about it!