I wanted to make a tooth fairy pillow for my son.  I picked up some scrap fabric from the clearance bin and two buttons for the eyes.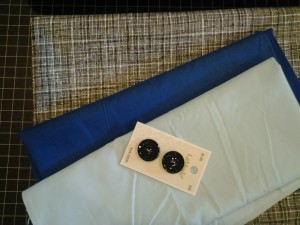 After some calculating, I figured a finished pillow of 7 1/2 inches would be perfect.  So, I cut two 8 inch squares and two 8×4 inch squares.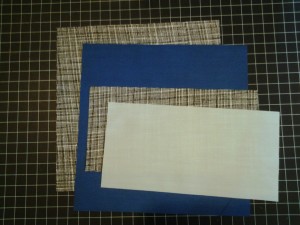 I then sewed two small squares for the teeth and sandwiched those between the two mouth pieces and sewed them all together.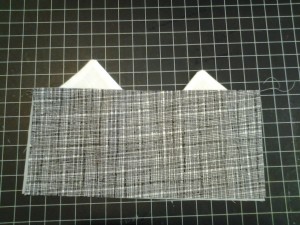 I sewed two circles to put behind the button eyes for a cartoonish effect.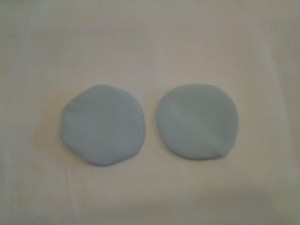 I then put everything together for the front of the monster.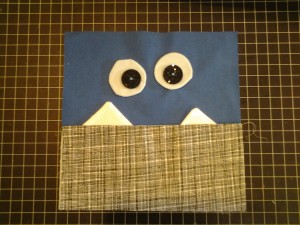 Next came sewing the back square to the front and including a loop for hanging.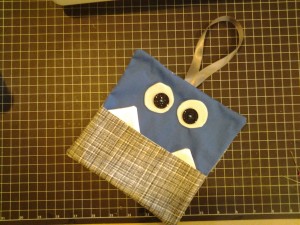 I stuffed it with fiberfill and . . .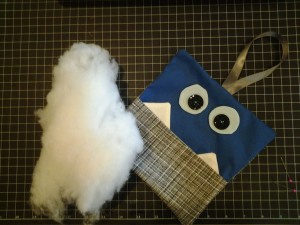 Voila!  A Tooth Fairy Monster pillow is made!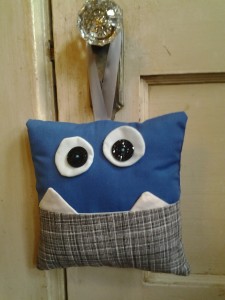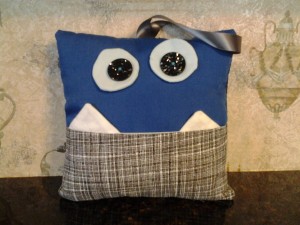 I really liked the way this turned out!  I think it is super cute!
This is one of two projects I completed at retreat.  I didn't get as much accomplished at retreat as I would have liked.  Next time maybe there will less talking and more sewing!