It has been a very long while since my last update on this project.  I started this project in March and have not paid much attention to it in the last several months.  I get in a few stitches here and there.
This was my progress as of March 14th.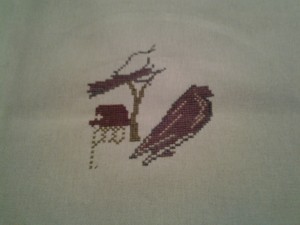 And this is where I'm at today.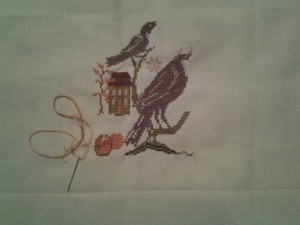 See, not much to talk about.
I'm not sure why I haven't stitched on this project more.  I really like it and I really enjoy stitching it.  I think I feel too much pressure to work on the Christmas stuff.  I have a few small projects I want to finish and then I might start making this one more of a priority.