I finished O Christmas Tree into an actual ornament!
Here is the front: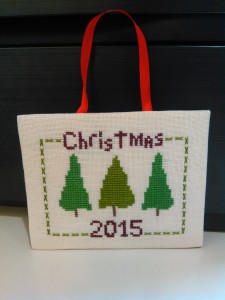 And here is the back!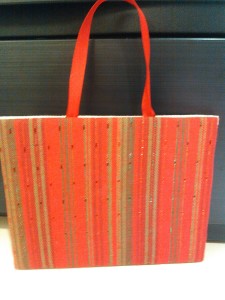 I used Vonna's instructions on flat fold ornaments and it was super easy!
But I did omit the cording around the edge.  I didn't want to make my own since I can't find a mini-cording thingy and the cording at the store didn't match.  But I think it turned out fine without it!
It has taken a while to post this, but I did actually finish this before Christmas as it was a gift for a co-worker.  Unfortunately, I didn't get around to finishing MY ornament of this same pattern, so it is still laying there all sad and unfinished.  But I will get it done and ready to hang for Christmas 2016!