For my New Year's Resolution, I want to start (and finish) a new large project.  I have a few in my stash so after digging around for a little while, I found these two.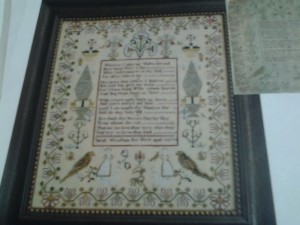 This one is titled "Sarah Woodham 1770" by Shakespeare's Peddler.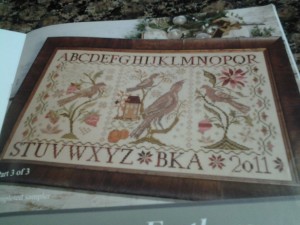 This one is "Loose Feathers" by Blackbird Designs.
But which one shall I stitch?  I love them both.
Oh, I have a great idea.  I will just start them both.  Why not?  I CAN DO IT!  I know I can.  If I set my mind to it and really try hard all year long, I know I can finish both.  Yeah, right.
A positive attitude!  That's all I need.  And LOTS of free weekends to stitch!
I just need to pull out my A Game and get to it!  Now off to the store to pick up fabric and thread so I can get this party started.