Rallie is finished!   YAY!!!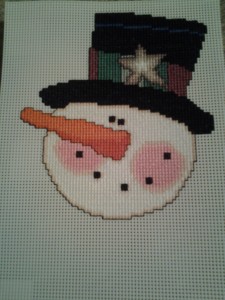 Now I just need to trim off the excess plastic canvas, attach a piece of ribbon for a hanger, and back it with felt.  The hardest part will be finding the felt!  I know I have it somewhere in a box of craft supplies. . .
I'm not sure what small project I want to start next.  I may start one of Rallie's siblings or maybe a butterfly from this series.  Or probably both!  One can't have too many unfinished projects laying around!  Or do I have that backwards?  Maybe you can have too many.  Nah!