I have finished the Mourning Cloak butterfly.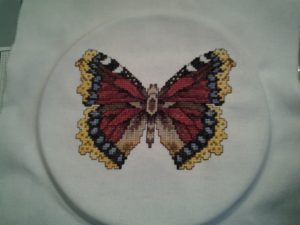 My lat post on this project was in September, 2015.
I don't think I have done much cross stitching since that time.  Most of the last year and a half has been spent working on my hexagon quilt.  What a project that has been!  But more on that later.