I have made a bit of progress on my Mourning Cloak butterfly.
This was what it looked like on June 29th.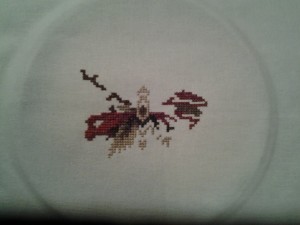 And this is what it looks like today.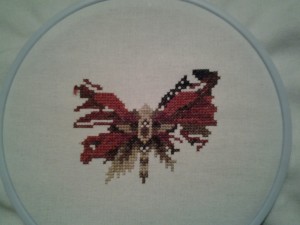 It still looks like I threw up on my fabric, but at least it is beginning to take the shape of a butterfly.
I'm not fond of the color scheme of this butterfly, but I'm sure it will look better once it is finished.