Lately, I have been obsessed with hexagons!
I started dabbling in hexagons a few years ago, but quickly lost interest as I do with most things.
But, after some quality time on Pinterest recently, I decided to take a stab at it again.  And I am enjoying it much more this time around.
I dug around in my craft room and found some leftover freezer paper templates from my previous hexie attempt.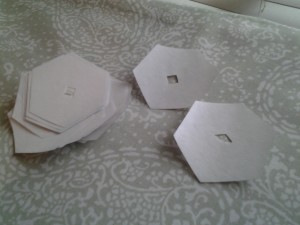 I pulled some of my fabric stash and cut out some squares.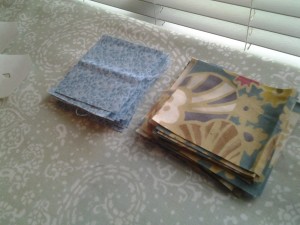 Ironed on the freezer paper templates . . .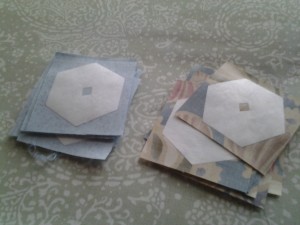 Did a little trimming . . .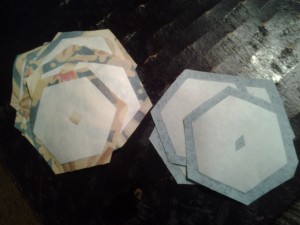 And basted the seam allowances under.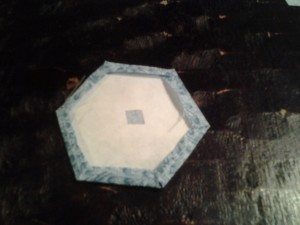 Here is a cute little stack of hexies all ready to get stitched together!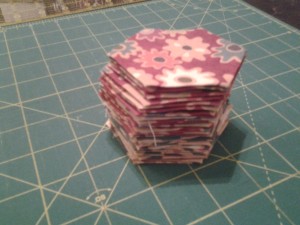 I played around with the hexie placement a little.  This is the traditional "Grandmother's Flower Garden" pattern.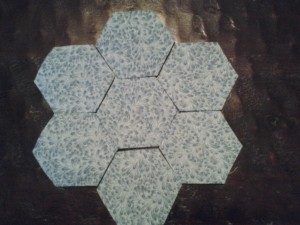 But I wanted something a bit more modern, so I decided on a diamond pattern.
Now, off to make more hexies!